Today Is Our 5th Birthday!
It might not sound anything special, but it's a big deal for everyone at TPW™. We love being the underdogs, up against the big boys, and we love winning. Everyone here is ultra competitive - just check out the office basketball leader board to get a feel for our passion to be the very best. We're so proud of everything we've achieved in such a short space of time.
It feels like only yesterday we launched on the 13th of December 2012 out of a freezing cold office (we couldn't afford heating back then) with ideas to shake up the industry and create an online sports nutrition brand that simply wanted to create the best products, bar none. Unlike so many brands out there, we never wanted to be the cheapest. In fact we'd have failed if that was ever the case.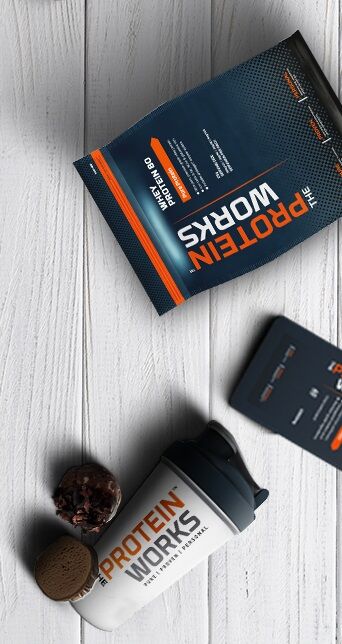 For us, it has always been about being the very best. Premium ingredients, genuine innovation and insane tasting products. We are 150% committed to creating the best sports nutrition products on the planet. We'll leave the dreaming to be the cheapest bargain basement brand out there to others. Let's face it, what you put in your body should be of paramount importance to you, never mind the blood, sweat and tears you put in down the gym. For us, it's a no-brainer.
Our commitment to premium flavours in every single product we make is a great example of this relentless commitment. Premium flavours cost more than cheap synthetic flavours which is why hardly any other brand out there uses them. We know they taste better from experience and for us taste and keeping things premium really matters.
We've had a conveyor belt of product innovations rolling out of HQ over the last five years and hopefully you've tried a few of them... Eiwit Pancakes, Eiwit Porridge, Zero Syrups™, Eiwit Truffles, Eiwit Nutties, Vegan Eiwit, Red-Cell™, Luxe Nut Butters, Eiwit Smoothies, Whey Eiwit 360, Rawtella, Eiwit Grazers, Genesis Preworkout, Superfood Bites, Breakfast Bircher, Diet Super Greens, Eiwit Mug Cakes, Diet Meal Replacement Extreme and the list goes on and on. The innovation count is around 60 so far I think and that's insane!
We've also got one of the best customer service teams out there, but also one of the smallest which might seem strange considering our growth curve. But it just goes to show the importance of premium quality throughout everything we do. We even had the balls to offer the industry's only Lifetime Guarantee and I can confidently say, it rarely gets used. We're pretty proud of our "EXCELLENT" five star rating on the independent review site, TrustPilot too.
We've won a few awards along the way too which is pretty cool. The National New Business of the Year was an accolade we didn't expect to receive, but caused a massive celebration at TPW™ Towers when we did. Another four awards followed and then Whey Eiwit 80 won Best Eiwit of the Year which was the best judge's decision ever made - no bias honestly! ;-)
The launch of Europe's first Eiwit Bakery in 2015 is still one of our proudest achievements. With its range of unique innovations combining artisan baking methods and cutting-edge scientific recipes, our biggest challenge is scaling things up to meet demand. The TPW™ Ninjas are pretty much working around the clock to keep your taste buds happy!
So where do we go from here?
Well 2017 has been a landmark year for us in so many ways. We've launched across the globe from Taiwan to India, shipped 3 million items worldwide and launched our 100th flavour. All not bad for a soon-to-be five year old!
In the background, we've been working on some exciting developments. The entire TPW™ team are pumped to unleash them upon you from the get-go of 2018, so you better be watching carefully as you recover from your Christmas shenanigans. We're most definitely here to help shake up your January fitness plans to a whole new level.
Have the very best Xmas and may you smash your New Year in style!
Mc
Co-Founder & MD