Ren Sportsernæring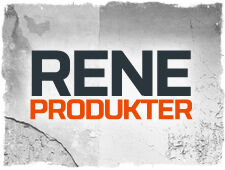 Den vigtigste del af TPW™ fokuserer på produktkvalitet og nytænkning. Vi skaffer hele tiden nye ingredienser, eksperimenterer med nye formler og følger nøje med i den nyeste ernæringsforskning. Det betyder, at vi i bund og grund altid ser efter nye måder at løfte stangen på, hvad angår kvalitet og virkning. Det er ret universalt, at du får det, du betaler for og jo bedre ingredienskvalitet, desto bedre resultater. Det er fundamentet, der ligger til grund for, at hvert eneste produkt i vores sortiment skal være RENT.
Ingredienser Af Fineste Kvalitet
Vi er yderst selektive med hensyn vores samarbejdspartnere, og TPW™-godkendte leverandører skal derfor gennemgå en række skrappe kvalitetstest, inden vi begynder at anvende deres råvarer i nogen af vores produkter. Det har gjort, at ethvert produkt i vores sortiment kun indeholder ingredienser af fineste kvalitet. Du tror måske, det fordyrer vores produkter, men vi kan faktisk undgå at hæve priserne ved at lave langsigtede aftaler med vores godkendte leverandører, indkøbe store partier og sælge direkte til dig på internettet. Alt dette, sammen med det faktum, at vi fremstiller vores produkter in-house, betyder, at du får fantastisk god værdi for pengene. Vi kalder det "enestående værdi".
Har du lyst til at prøve vores produkter første gang, kan du vælge at bestille så lidt som 250 g protein for at prøve det. Lige meget, hvad du mener om vores produkter, vil vi rigtig gerne høre din mening, så husk at skrive en produktanmeldelse, uanset om du har tænkt dig at komme tilbage efter mere eller ej.
Naturlige Smags- Og Farvestoffer
Du er måske ikke helt klar over, om den proteinshake, du plejer at drikke, indeholder kunstige farve- og smagsstoffer. Der er store chancer for, at den gør det, da de fleste proteinshakes på markedet i dag indeholder kunstige farve- og smagsstoffer. Først og fremmeste fordi de er billigere at producere, hvilket betyder mere profit til producenten. Vi råder altid alle kunder, vi snakker med, uanset hvilket mærker de bruger; at læse mærkaten. Er du fokuseret på at nå dine træningsmål, bør du også vide præcist, hvad du putter i din krop, og være sikker på, at det er det bedste, der findes.
Hos TPW™ bruger vi kun naturlige farve- og smagsstoffer i alle vores produkter. Det giver en meget bedre smag, og når man drikker proteintilskud jævnligt ved vi af erfaring, at man er nødt til at være vild med smagen af sin proteinshake. Det behøver ikke koste mere, men tilskud af ringe kvalitet har dog aldrig nogensinde givet gode resultater. De priser, vi tilbyder dig, er meget lavere end ethvert andet sammenligneligt kvalitetsprodukt, og op til 100 % lavere end detailmærker. Generelt tilbyder vi uovertruffen værdi for pengene og vished for, at du har de allerbedste tilskud i dit skab i træningscentret.
Ingen Fortykningsmidler Og Fyldstoffer
Vi bruger heller aldrig fortykningsmidler og fyldstoffer i vores tilskud for at forbedre deres smag, tekstur. Og vi fylder ikke vores produkter med billige ingredienser, som ikke gør noget som helst for at hjælpe dig med at nå dine mål. Vi siger det igen: Tjek vores mærkater og tjek andre mærkers mærkater. Og husk, at det de fortæller dig på forsiden ikke altid er det samme som de, ifølge lov, skal fortælle dig på bagsidemærkaten. Hver gang vi tager et tilskud ned fra hylden, ser vi kun på bagsiden. Næringsstofferne, ingredienserne, udspecificering af protein. Vi råder dig til at gøre det samme.
Når alt kommer til alt, hvis man bruger ingredienser af fineste kvalitet, behøver man simpelthen ikke engang overveje at bruge fortykningsmidler og fyldstoffer. Produktet vil bare smage godt og gøre nøjagtigt det, det lover på dåsen!
Frisk Og Kraftfuld
I modsætning til stort set alle andre sportsernæringsmærker, der fås på markedet i dag, så produceres THE PROTEIN WORKS®-kosttilskud in-house på vores egen produktionsfacilitet. Det betyder, at vi kan producere næsten på bestilling, så vores lagervarer altid er friske og virkningsfulde. Hvis du tænker på detailmærker eller mærker, der produceres af tredjeparter, vil der altid være en lang kæde, dit tilskud skal igennem, inden det når dig. Det kan være, produktet står på producentens lager et godt stykke tid, derefter på mærkets lager, supermarkedets lager, på hylden plus transporten mellem alle disse steder.
Vores produkter fremstilles, pakkes og afsendes af os direkte til dig - for det meste - inden for få dage. Det betyder, at friskheden og virkningskraften ved hvert TPW®-produkt maksimeres, og det betyder optimale resultater for dig. Derudover pakker vi alle vores produkter i lufttætte, folieforseglede, genlukposer for at sikre, at friskheden bliver indeni. Foruden alt dette, er det jo egentlig bare menneskets natur at ville have de mest friske produkter, vi kan skaffe hver dag.