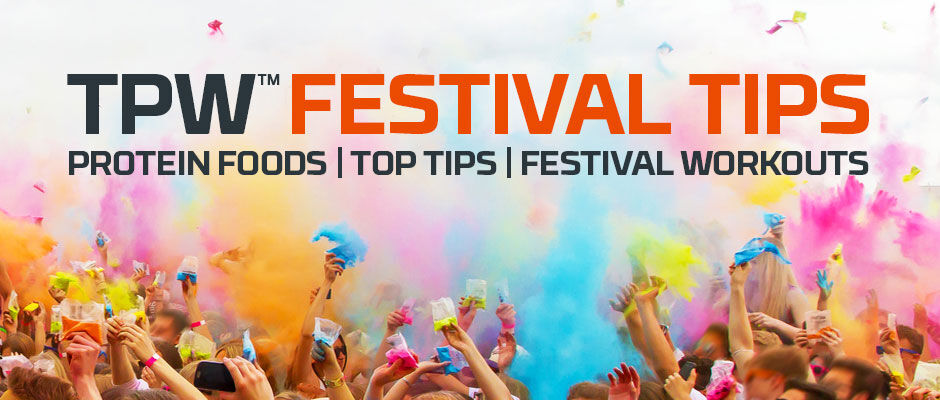 Festivaltips
Sådan Overlever Du Festivalsæsonen... Tpw™ Style!

Hold Dig Hydreret
Vores all time number one tip er at drikke vand. Selvom du vil nyde solen, lytte til dit favoritmusik og sippe lækre cocktails, er det virkelig vigtigt at holde sig hydreret (Og det vil desuden gavne dig morgenen efter en fed festivalnat!)
Få Søvn Nok
Når du ankommer, er det en god ide at sikre dig, at du har et godt sted at sove. Tæt på en vandforsyning og et sted, hvor du ved, at du kan få en god nats søvn, når musikken spiller hele natten. En tilbagegang i din træning og slankekur kan ofte være et resultat af søvnmangel, så dette top tip er en enkel og let måde at understøtte fremskridt på.
Husk Morgenmad
Morgenmad er ofte overset under festivalensæsonen, men det er altså, hvad der gør dig klar til dagen. En velsmagende og nærende morgenmad vil kompensere for alt det, du missede, da du festede kl 02:00 natten forinden, og det kan også være afgørende i at stoppe dig fra at ty til en kalorierig og næringsfattig chokoladebar senere. Vores små handy Morgenmads-Birchers er det perfekte brændstof og de fås i en lille praktisk bøtte, du kan have med overalt - alt du behøver er at tilføje vand! Har du kogende vand til rådighed, kan vi også anbefale dig vores Superkorn Proteingrød - Mums!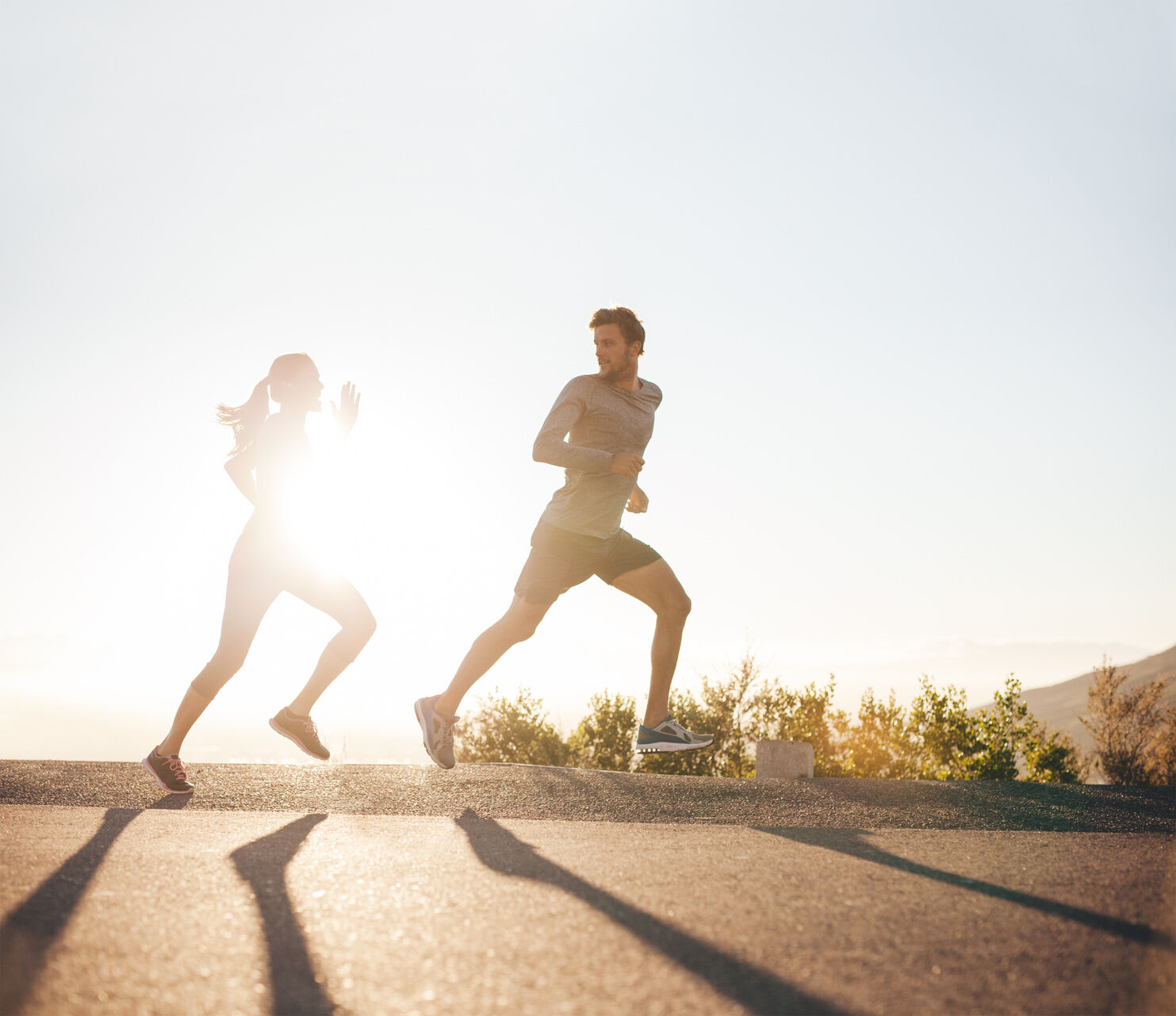 10 Minutters

festival-Workout
Vi ved, at du er kommet for at feste igennem og er klar til at ramme festivalsaktiviteterne, så snart du vågner, så vi er kommet op med en hurtig, 10 minutters workout, som du ikke engang behøver forlade dit telt for! Gør det til en konkurrence om hvem der hurtigst kan komme igennem og sæt en drink på højkant, så skal det nok blive sjovt:
+ 35 sit up
+ 30 sekunders statisk planke
+ 25 push ups
+ 1 minuts statisk planke
+ 40 sit ups
+ 1 minut og 15 sekunders statisk planke
+ 35 push ups
+ 30 squats


Festival Must-Haves
Den Ultimative Kollektion Til At Holde Dig Kørende Hele Weekenden Uden At Gå På Kompromis Med Dine Makroer!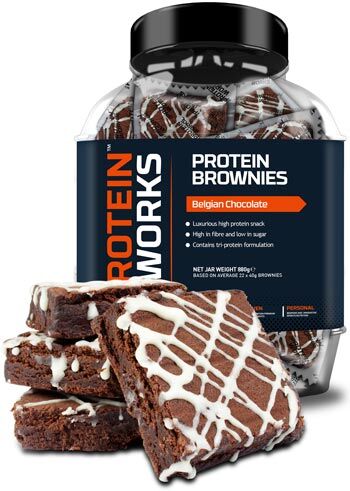 Protein Brownies
+ En luksuriøs, proteinrig snack friskbagt i TPW™ Proteinbageriet.
+ Lavt sukker- og fedtindhold og hele 11g protein pr. brownie.
+ Alle sammen individuelt indpakkede og helt perfekte til festivaltasken.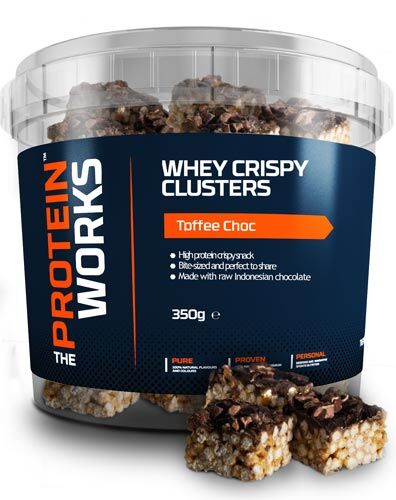 Whey Crispy Clusters
+ En sprød og næringsrig snack med indonesisk chokolade.
+ Proteinrig og proppet med fibre, så den stiller den lille sult og den søde tand ind i mellem koncerterne.
+ En bøtte indeholder 70 mundrette stykker, som gør den perfekt til deling med hele lejeren.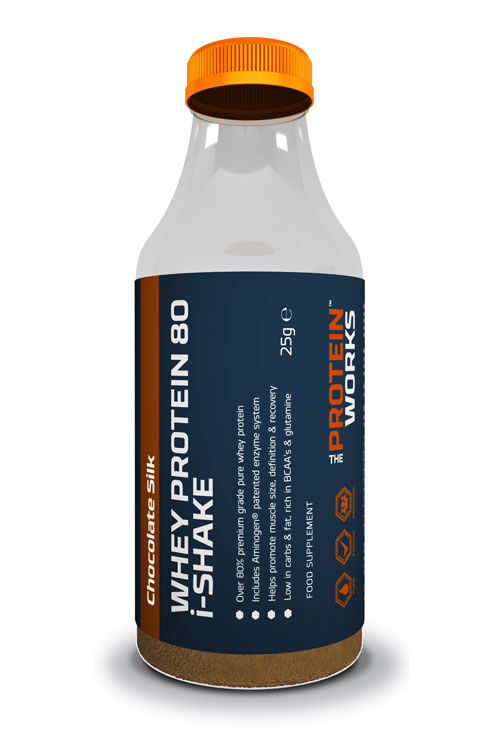 Whey Protein 80 I-Shakes
+ Vores prisvindende shake med 20g protein per portion.
+ Fås i 12 lækre og 100% naturlige smagsvarianter.
+ En bekvemmelig lille flaske, alt du behøver at tilføje er vand!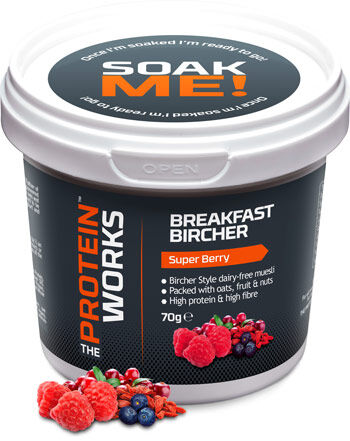 Morgenmads-Bircher
+ Lækker mejerifri Bircher Müesli.
+ Et protein- og fiberigt morgenmåltid eller en mættende snack.
+ Proppet med havre, nødder og frugt i bekvemmelig lille to go bøtte.