Vi Introducerer The Protein Works™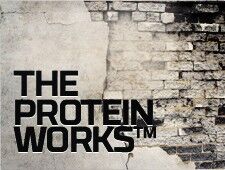 THE PROTEIN WORKS™ er et originalt og nytænkende sportsernæringsmærke, der er opstået ud fra vores passion for kosttilskud og en vision om at løfte stangen højt hvad angår produktkvalitet og kundeservice til sportsernæringskunder. Tre af os: Mark, Nick og Karl har alle arbejdet i adskillige år i branchen for træningstilskud sammen med en række forskellige eliteatleter og -hold.
TPW™ virkeliggør, hvad vi mener sportsernæring burde være. Vi har investeret stort i at gøre det rigtige og lytte til vores kunder hver dag. Vi er enormt passionerede omkring det, vi gør og er dybt engagerede i ikke kun at leve op til vores kunders forventninger, men også overgå dem.
Når det handler om produkterne, er vores filosofi centreret omkring tre hovedprincipper: REN | DOKUMENTERET | PERSONLIG. Find ud af, hvad vi mener med hvert af disse principper lige her, samt hvad der får os op at ringe, og hvor vigtig du er i TPW™'s overordnede vision. Som altid vil vi gerne vide, hvad du mener - det gode, det dårlige og det grimme. Din feedback får os til at anstrenge os endnu mere.