Filter Pre-workout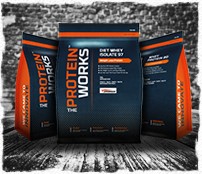 Forskning har vist, at visse preworkout tilskud kan have en afgørende effekt på din træningsintensitet samt din fysiske præstation i en konkurrence. Her undersøger vi de allerbedste preworkout tilskud, og dem som har vist sig at øge styrken, kraften, hastigheden eller reducere træthed. Det har for eksempel vist sig, at koffein skaber et mere favorabelt miljø i den arbejdende muskel, når det tages inden træningen. Og beta-alanin forbedrer udholdenheden og hjælper dig med at træne mere intenst i længere tid.
Kreatin kan forbedre både størrelsen og styrken i dine muskler og giver din krop den stimulans, den behøver for at blive større. Dette tilskud kan tages når som helst, men mange sportsfolk har det godt med at tage det preworkout, dvs. inden træningen. Det har også vist sig, at L-carnitin sparer på musklens glykogen og derfor hjælper med at forbedre din udholdenhed, og af samme årsag er det tilsat så mange udholdenhedsforbedrende preworkout formler. Endelig har vi også taget det i betragtning, der sker, når bestemte preworkout tilskud og ingredienser bruges samtidigt, og vi ser på de synergetiske fordele ved dem, når de kombineres i en preworkout formel.
Raze-Perform Preworkout is the go to choice for anyone looking to smash PB's and reach new levels of workout performance and intensity. Created with optimal doses of heavily researched performance ingredients, Raze-Perform combines cutting edge science with our insane tasting flavours to produce the best, specialist preworkout for high intensity workouts.

Red-Cell™ is ideal for anyone on a calorie-controlled diet looking to improve their body goals. Featuring ground-breaking dual release technology which includes a potent thermogenic core encased in premium CLA (Conjugated Linoleic Acid). This unique supplement contains Green Coffee Extract, Caffeine, Vitamin B6, Cayenne Extract and much more. Its dual phasing formula is ideal as a pre-workout or as part of a weight loss programme.

Thermopro is a potent performance formula in a convenient capsule format. It is popular as a pre-workout supplement, designed to optimise performance by reducing tiredness and fatigue, supporting energy production and mental performance. For the best results, we recommend combining with CLA

Raze-Burn™ is the culmination of well over a year of planning, having received 1000s of requests for a thermogenic pre-workout, we couldn't let you folks down could we? So we took one of our bestselling pre-workouts and rebuilt it into a true innovation, deserving of the TPW™ official seal of approval. Raze-Burn™ delivers on two fronts; explosive energy followed by a team of nutritional heroes: Green Tea Extract, Conjugated Linoleic Acid, Caffeine and L-Tyrosine. These potent ingredients all combine to help you maximize your body composition goals. Finally, this ground-breaking formula is enriched with our unique Vitamin & Mineral Blend and Flavour Boost™ technology.

Performance Caffeine provides the ever popular preworkout caffeine in a convenient tablet format. Caffeine is one of the world's most well researched ingredients in the history of sports nutrition and has long been used by athletes as a preworkout booster.

Genesis Pre Workout™ is a high potency formula that challenges current pre workout sports nutrition boundaries and thinking. The formula is based solely on cutting-edge ingredients and incorporates the very latest manufacturing techniques.

Pre-Works™ represents a new zenith in preworkout science, incorporating in excess of a staggering 27g of active ingredients per serving. A scientifically driven ground-breaking formulation, it is designed for anyone looking to supercharge their workout and achieve optimal results. It is densely packed with over 20 of the most researched single extract ingredients on the market today and comes in a range of insane tasting flavours. It is a favourite at TPW™ Towers for anyone in need of a serious boost.

TPW™ 100% Whey Extreme is unrivalled in terms of protein, vitamin and amino density. Along with our exclusive TPW protein blend, iBCAA and premium flavours, we have also infused 100% Whey Extreme with a nutrient packed vitamin blend, containing over 13 vitamins and mineral in every shake! With this incredible nutritional profile and epic taste, TPW 100% Whey Extreme has broken new ground in ultra pure, lean protein shakes.

Whey Protein 360 Extreme elevates your protein shake experience to a whole new level. Setting a new gold standard in protein shake taste and efficacy, you won't find a better shake in sports nutrition today. Made with a multi-phased protein system sourced from premium grade protein, Whey Protein 360 Extreme also includes Digezyme® to aid digestion and macronutrient absorption.

Extreme isn't just a label, it's a philosophy. Nine months in the making and we're proud to say, this is way more than a shake, it's a new wave of vegan nutrition,created to be among the world's most nutrient-dense, vitamin-packed vegan protein shakes. We have sourced the very best vegan-friendly protein powder from every corner of the globe & fused them with over 20 different vitamins and minerals. Low in fat and packing more than 25g of protein per serving, Vegan Extreme is revolutionising plant-based protein shakes.

Whey Protein 360 is a premium protein shake that breaks new ground in protein formulation and flavour. It has been specifically designed to work with almost any fitness or body goal as its high in protein and low in sugar. Whey Protein 360 is ultra pure, natural and made with the very finest protein sources. Looking for more? Then check out our

Whey Protein 360 Extreme

, our most innovative protein shake to date!

Whey Protein 360 is a premium protein shake that breaks new ground in protein formulation and flavour. It has been specifically designed to work with almost any fitness or body goal as its high in protein and low in sugar. Whey Protein 360 is ultra pure, natural and made with the very finest protein sources. We guarantee you won't find a better tasting protein shake on the planet.

Winner of the coveted "Best Protein Award", Whey Protein 80 is the gold standard in premium protein shakes, made simply with 100% pure whey protein concentrate. A single serving contains an amazing 82% protein in its natural state, plus a complete amino acid profile to help build muscle - protein contributes to muscle mass growth. Whey Protein 80 is available in a range of mouth-watering flavours, meaning you can satisfy your sweet tooth cravings and get a high quality protein boost at the same time. It is also low in fat and calories.