Filter Pre-workout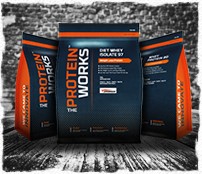 Forskning har vist, at visse preworkout tilskud kan have en afgørende effekt på din træningsintensitet samt din fysiske præstation i en konkurrence. Her undersøger vi de allerbedste preworkout tilskud, og dem som har vist sig at øge styrken, kraften, hastigheden eller reducere træthed. Det har for eksempel vist sig, at koffein skaber et mere favorabelt miljø i den arbejdende muskel, når det tages inden træningen. Og beta-alanin forbedrer udholdenheden og hjælper dig med at træne mere intenst i længere tid.
Kreatin kan forbedre både størrelsen og styrken i dine muskler og giver din krop den stimulans, den behøver for at blive større. Dette tilskud kan tages når som helst, men mange sportsfolk har det godt med at tage det preworkout, dvs. inden træningen. Det har også vist sig, at L-carnitin sparer på musklens glykogen og derfor hjælper med at forbedre din udholdenhed, og af samme årsag er det tilsat så mange udholdenhedsforbedrende preworkout formler. Endelig har vi også taget det i betragtning, der sker, når bestemte preworkout tilskud og ingredienser bruges samtidigt, og vi ser på de synergetiske fordele ved dem, når de kombineres i en preworkout formel.
Red-Cell™ has been scientifically formulated by the multi-award winning team at TPW™ to help re-define training goals. Using break-through dual release technology, Red-Cell™ possesses an outer and inner core designed to efficiently deliver its key ingredients into the body for optimal results.

TPW™ 100% Whey Advanced is an innovative, amino dense, premium whey protein blend designed and produced exclusively by THE PROTEIN WORKS™. Made from whey protein concentrate, whey protein isolate and hydrolysed whey protein, it delivers a controlled tapered release of protein.

Whey Protein 80 is our award-winning whey protein concentrate. Winner of the highly coveted "Best Protein Award" in the FSN Product Awards, TPW™ whey protein is known for its exceptional purity, contains no thickeners and is available in a wide range of exclusive natural flavours.

Whey Protein 360 is a premium protein shake that breaks new ground in protein formulation and flavour. It has been specifically designed to work with almost any fitness or body goal as its high in protein and low in sugar. Whey Protein 360 is ultra pure, natural and made with the very finest protein sources. We guarantee you won't find a better tasting protein shake on the planet.