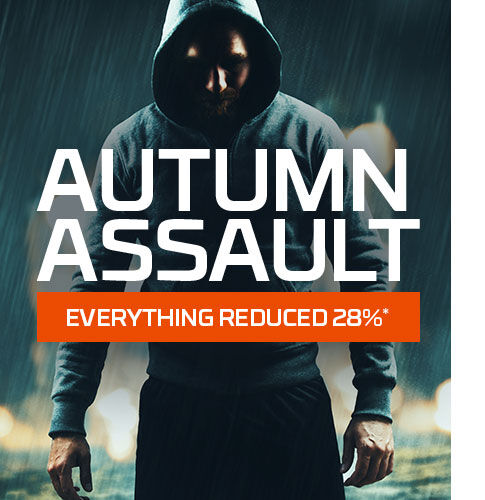 28% Off Everything!
Autumn Assault is here to help fuel your training with a huge 28% OFF everything!
How IT Works
1.

Raid The Site And Stock Up On Your Favourites.
3.

Enter And Apply Code

Aa28

At Checkout
4.

Walk Away With 28% Off Your Order!

The Small Print
In site wide offers, product exclusions may apply. These products include: TPW™ Mini Fitness Guide, Beef Jerky, Biltong, Egg White Protein 80, Hydrolysed Whey, Vitafibre, Creapure, Diet Whey Isolate 97, Naked Diet Whey Isolate 97. This offer is only available whilst promo stocks last.